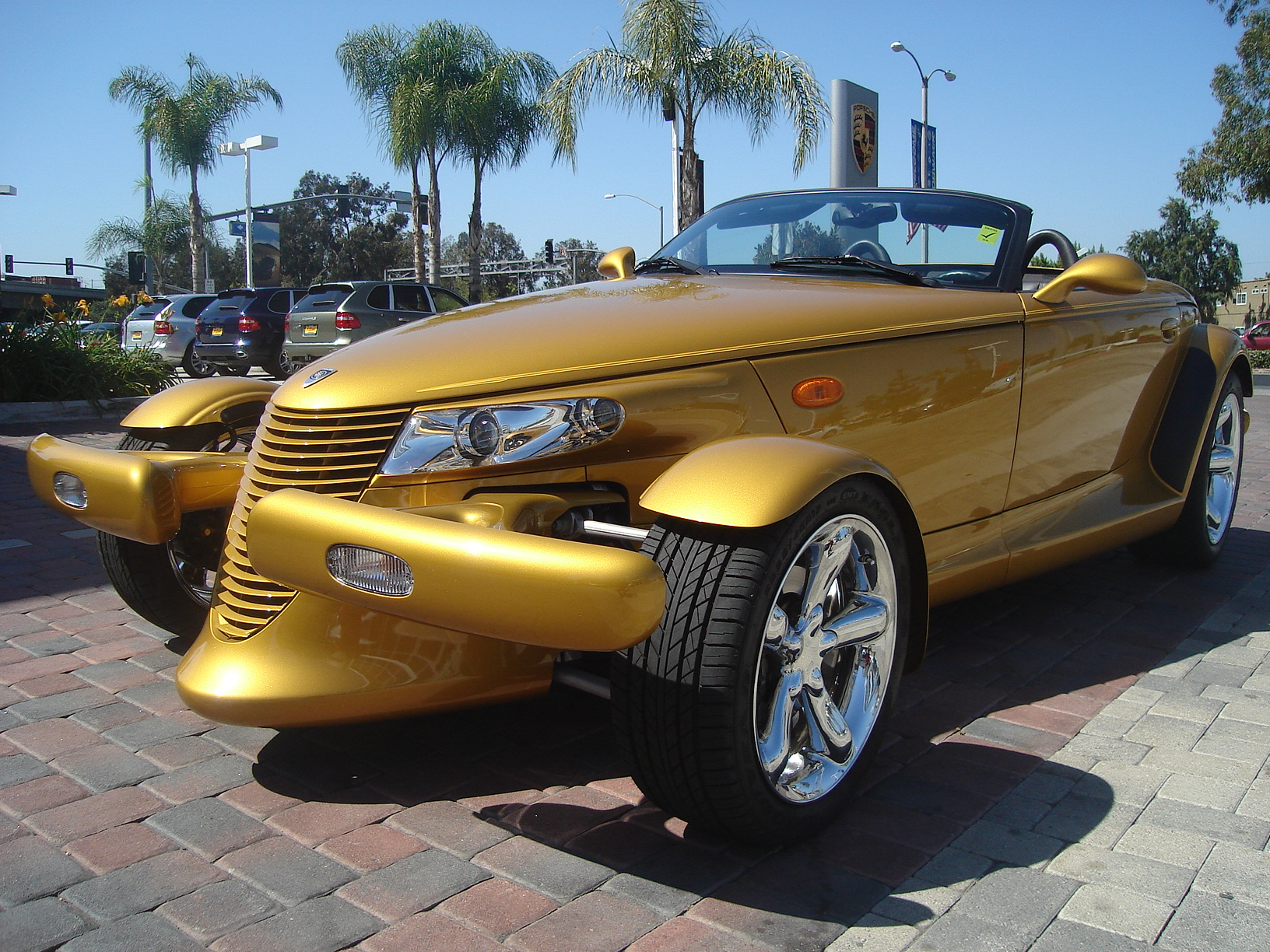 2002 Chrysler Prowler – sold
If color evokes emotion, then the Prowler should be eye candy for those who like gold. Inca Gold is a bright yellow metallic designed to evoke memories of candy-colored California hot rods.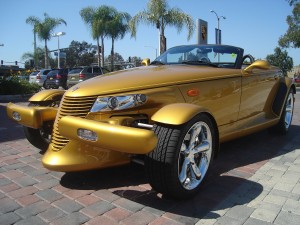 The Prowler is, of course, a throwback to early American hot rods. Yet it embraces some of the latest technological advances in the manufacture of the automobile. It is the most aluminum-intensive car built and puts magnesium, urethane, and polymers to work as well. It comes with an all-aluminum overhead-cam V6, rather than the iron overhead-valve V8s used in traditional hot rods. It uses a semi-automatic transmission and its state-of-the-art run-flat Goodyear tires will keep going even if you drill big holes in them.  [more info]
[mbs slideshow=1]
This Prowler is in Mint condition… it has 2515 miles on it!!!
Vin: 2V100246Â Â Â  Stock # 314310
For details please call Randy Irwin or Jose Salgado at (888) 571-3340